Finally, an eBook that breaks down everything your team needs to know about spin testing.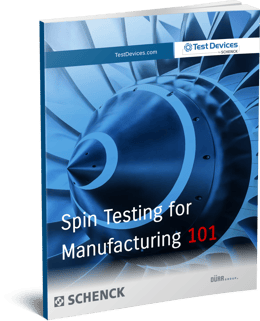 Ensuring The Success of Your High-Speed Rotating Parts: Test Devices Inc. provides the most accurate spin testing systems and services to rotating equipment manufacturers around the world.
With our new eBook, "Spin Testing for Manufacturing 101," we've created a resource for your team to use when preparing to spin-test your valuable rotating components.
In this eBook, you'll gain an understanding of:
The different categories of spin tests for manufacturing

A comprehensive breakdown of what spin testing operations

should

look like

The dangerous factors that can disrupt spin test operations (and your profits)

And more....
To download this eBook, simply fill out the form to your right: