What is Subscale Jet Engine Testing?
Aerospace engineers are rapidly advancing the state of technology by pushing the envelopes of both performance and efficiency in jet engine manufacturing. During the course of jet engine development, the most commonly known and used engineering test methods are the Gas Burner & Torch testing and Full Scale Jet Engine testing – both of which have limitations.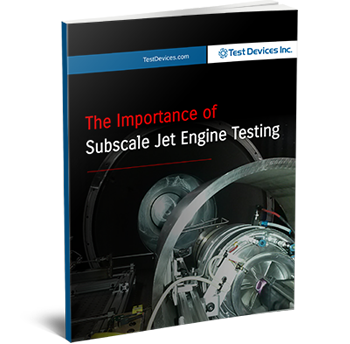 In our new eBook, The Importance of Subscale Jet Engine Testing, we highlight various topics such as the most common challenges of full scale jet engine testing, as well as the benefits of small rig testing, which include:
Easy customization
Fuller test data
Fuller understanding
Ability to test failure
Shorter timelines
To download your copy of this eBook, simply fill out the form.