Our capabilities have helped clients maximize their testing efficiency and grow their bottom line
Test Devices offers a host of services designed to help OEMs, small and large, test their products with confidence and efficiency.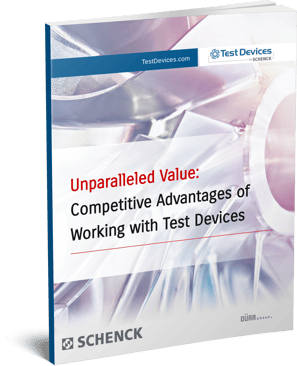 At Test Devices, Inc., we're able to combine our formidable resources with comprehensive customer service to engineer the solutions you need. In this eBook, we will provide an overview of our services, which include:
Spin Testing

High Precision Specialty Machining

Growth and Expansion Measurement

...And many more!
To download this eBook, simply fill out the form to your right: