Our extensive capabilities and dedicated team ensure requirements are fully met on all components, from forging to finish machining to the final inspection.
Test Devices offers unparalleled sonic, rough, semi-finish, and pre-weld machining services - taking parts from forging states to completed semi-finish machined states.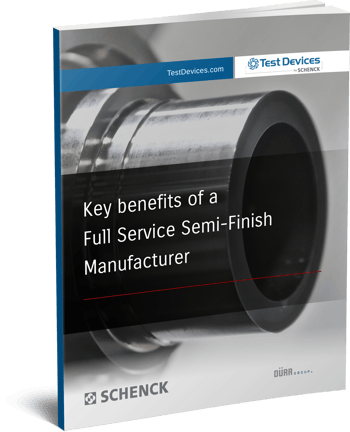 At Test Devices, we are the premier provider of these services for aerospace engine original equipment manufacturers (OEMs). However, our expertise spans across a diverse set of industries such as automotive, electronics, energy storage, and medical devices. The following eBook outlines the qualities that make us an industry leader in rough and semi-finish machining of rotating parts, including:
Dedicated and Seamless Production Management

Forging to finish under one roof

Successful track record of over four decades

...And much more!
To download this eBook, simply fill out the form to your right: